SoloCheck iOS App Description
SoloCheck
Search and download official Irish CRO company documents, director and credit reports. SoloCheck is a free and easy to use app which allows you to instantly see if a company is making a profit or a loss.
Access over 11 million documents outlining information on every registered Company, Business and Director in Ireland. That's up to the minute reports on over 1.1 million Private Companies and Businesses, plus all of their Directors. We also have details of 10's of thousands of phone numbers and web addresses.
The Corporate Credit Reports on SoloCheck are built and maintained by our parent company Vision-net.ie, one of Irelands leading Credit Rating Agencies. Searching and viewing basic company information is completely free..
The Company Credit Reports on SoloCheck are endorsed and approved by Europe's three leading Credit Insurance companies, Attradius, Coface and Euler Hermes.
Director and Business Owner Background Credit checks will reveal a full 10 point check which includes a search on Court Judgments, Directorships current and past, and Personal Insolvency arrangements.
All information is updated daily and synchronised with our website www.SoloCheck.ie
Our Company Credit Reports include:
* Subject to data availability.
Company Name/Business Name
Industry (NACE) code
Directors Address
Credit Limit *
Company Number
Contact details / Tel / Vat *
Other Directorships
5 years Analysed Accounts *
Registered Office Address
Credit rating *
Shareholders Listing *
Key Financial Ratios
Company Status
Director Names
Business Names owned
Full list of CRO Documents
Download The SoloCheck App from the Apple App Store
Homescreen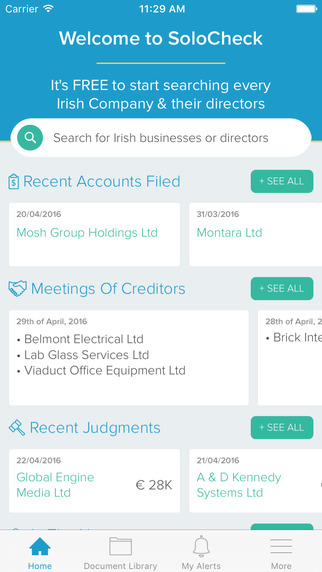 Search Results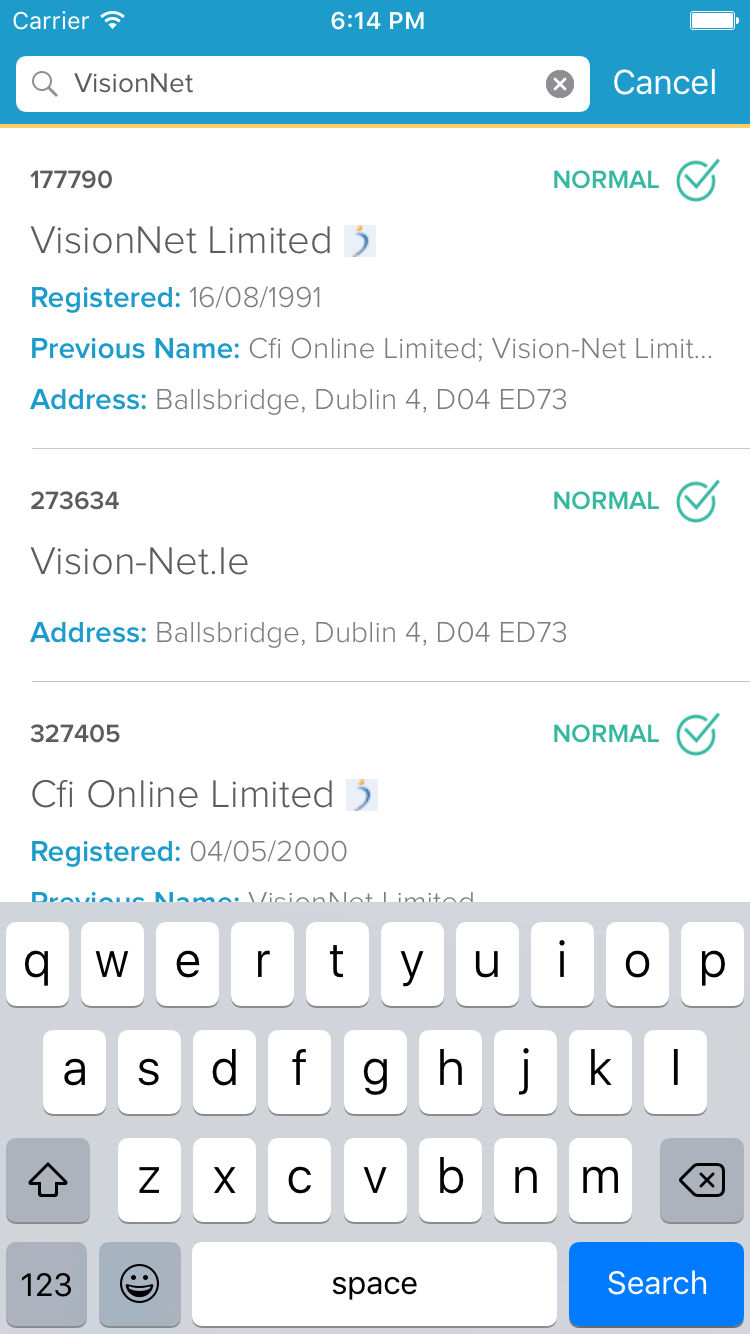 My Alerts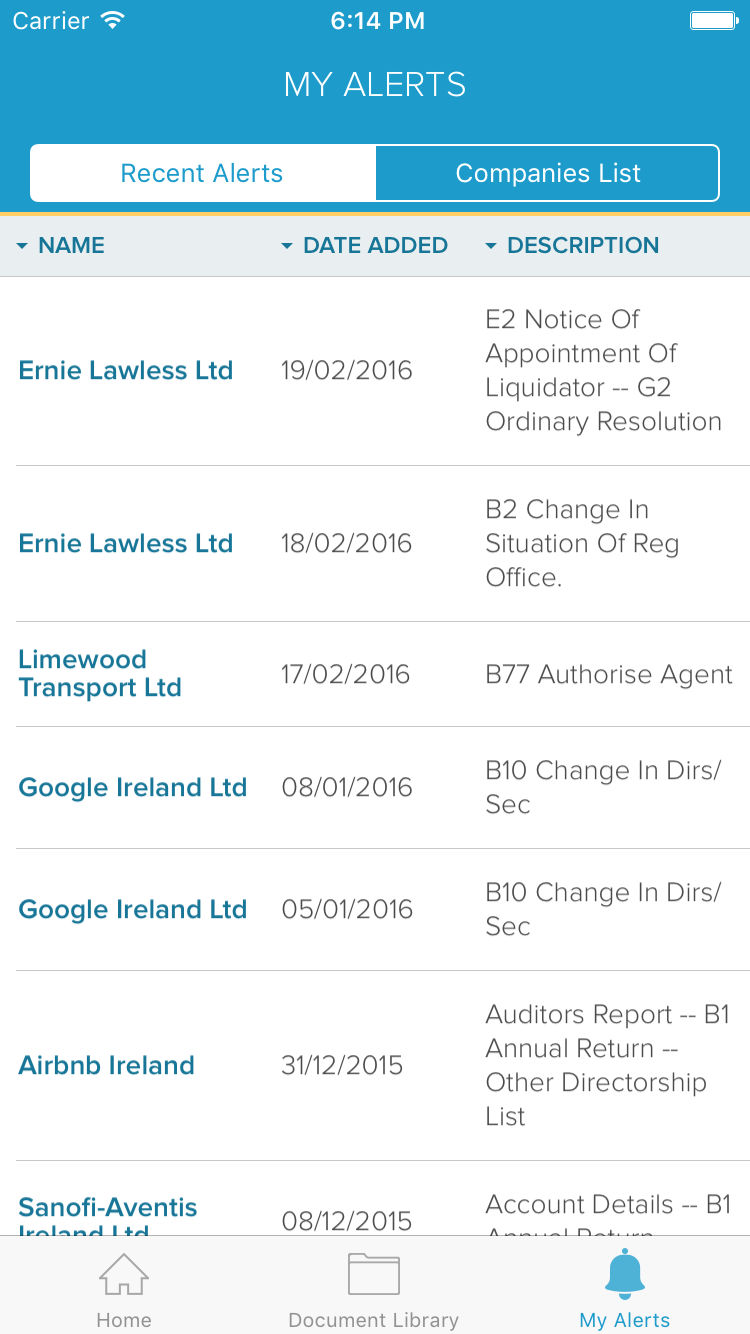 Business Reports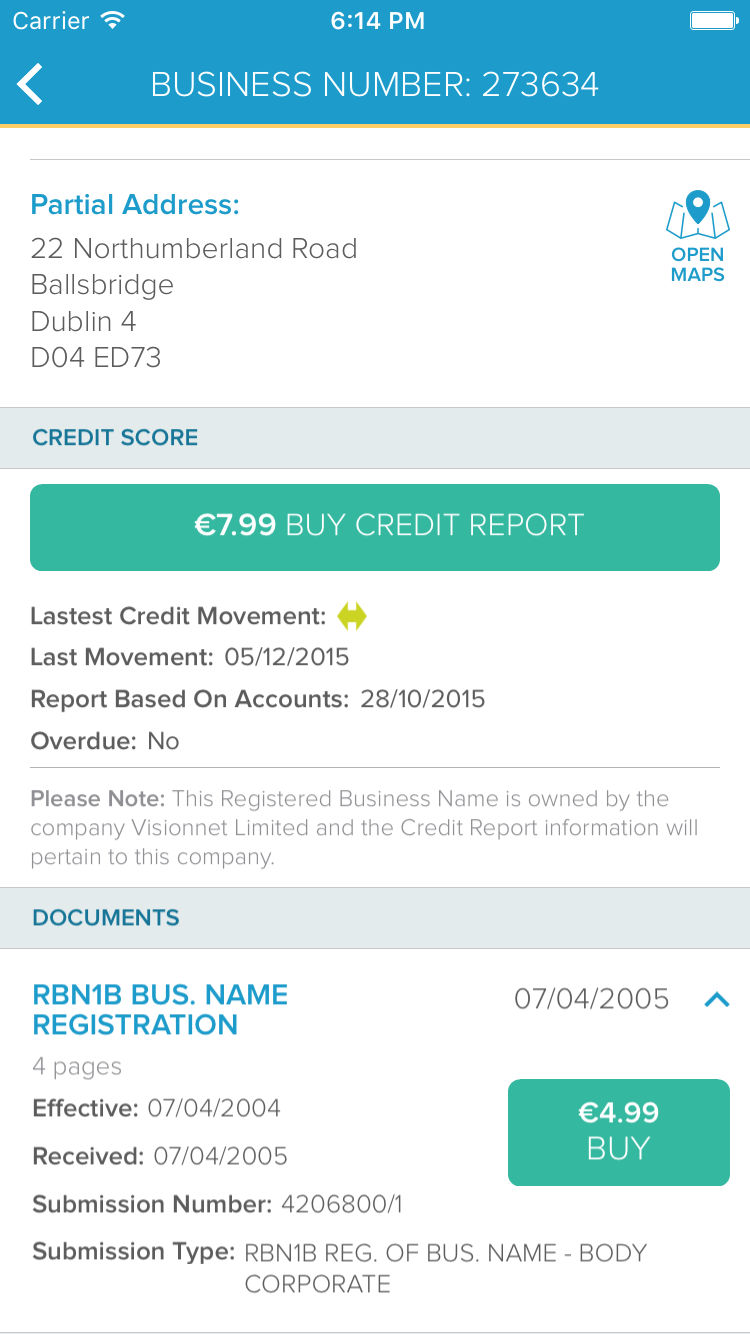 Company Reports